Today I posted two reviews at Paperback Reader: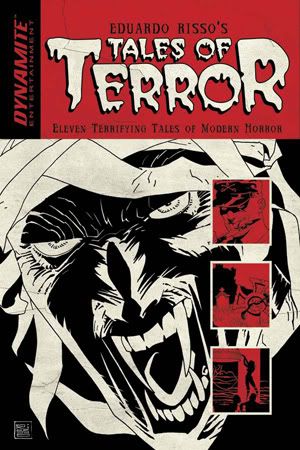 Eduardo Risso's Tales Of Terror
Dynamite brings us something from Argentina this Halloween, with a collection of eleven stories by Carlos Trillo and Eduardo Risso. Interestingly, only Risso's name is incorporated into the title. Okay, I know that, of the two, his is the more marketable name in North America, but if still seems odd. If there is more to the decision than marketability, we're not told. The company's site describes the stories as...
(more)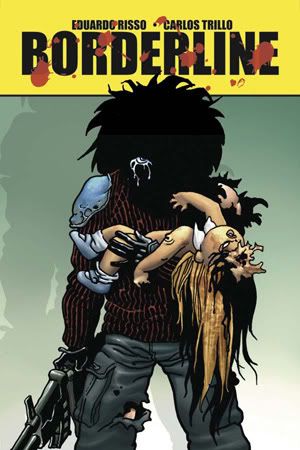 Borderline, Vol. 2
Trillo and Risso's science fiction series returns with a second volume. This futuristic dystopia is ruled by two groups, the Commune and the Council, both led by decadent and fearful men and engaged in a violent campaign for dominance. Crash is an agent for the Council and her former lover, Emil, is an agent for the Commune. When they were a couple, he had become a drug addict and sold her into...
(more)