There was
a news report today
of the accidental death of a Canadian at Camp Mirage, a secret supply base on the Persian Gulf:
The location of Camp Mirage has been previously reported but cannot be revealed under terms of the Canadian Forces embedding agreement for Canadian media.
But googling "Camp Mirage" brings up
this article
, copied from
The Globe & Mail
:
Camp Mirage is on Minhad Air Force Base in the desert south of the glittering port city of Dubai, one of seven emirates that make up the United Arab Emirates.

The Canadian government's own pay scale and living-allowance information include references to Minhad and the fact that Camp Mirage is in the UAE.
And entering "Minhad AB, United Arab Emirates" into Google Maps produces this (
this on the image for a larger picture
):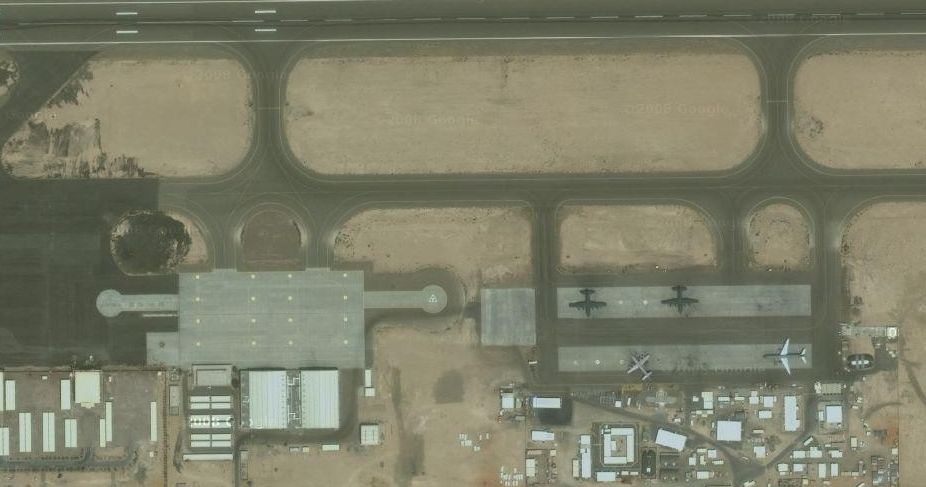 Americans pay untold billions to support the NSA, but I can't help wondering how much of their time is spend on Google.