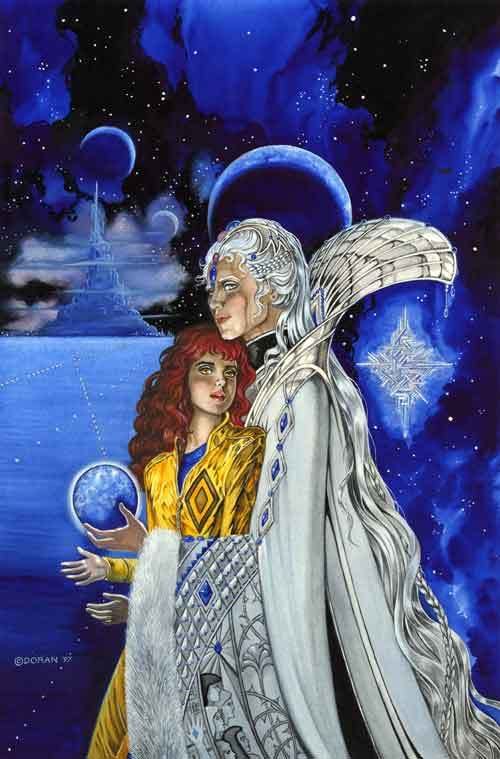 I have added two new webcomics.
Hereville
describes itself as "Yet Another Troll Fighting 11-Year-Old Orthodox Jewish Girl Comic." It's smart and funny and there is no reason you shouldn't be reading it.
And I added
A Distant Soil
. It isn't a conventional webcomic, in that it wasn't written for the internet originally, but creator Colleen Doran has decided to start posting it from the beginning in order to introduce it to a new audience. Michael Coran has a good interview with her
right here
. the art above is from
A Distant Soil
.
I have also added a new link in the Friends' Sites category, Richard Lovatt's
Comic By Comic
. And I have rearranged the left column, putting my own Writing Projects first, then the webcomics, then the links.