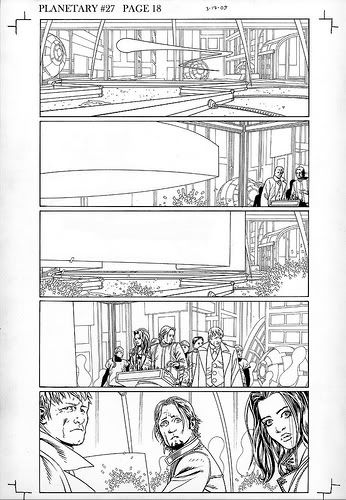 Yesterday the news came down that Cassaday had finally turned in the pictures for the
Planetary
epilogue. As a comic that has been eagerly - eagerly! - anticipated by comics fans everywher. All I can say is... its about time!
Seriously, though, I am very happy with the news. That it was released on April Fool's Day, we're told, is just an unfortunate coincidence. I look forward to reading this later this year.
It would be great if DC-Veritgo followed Marvel's example and released the whole thing in a HC omnibus edition.