I had the morning off so I took Maki down to Dallas Road and we went crab hunting. We found 25-30. More than I thought we would, given that the tide was up (when its down they're everywhere).
Don't worry. It was strictly catch and release. She did touch one herself for the first time, though.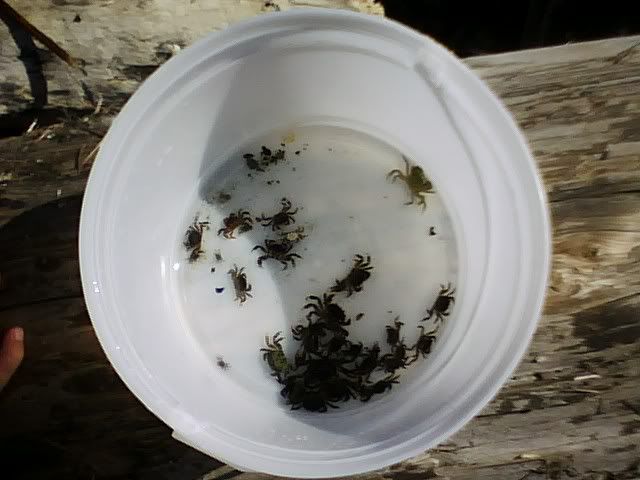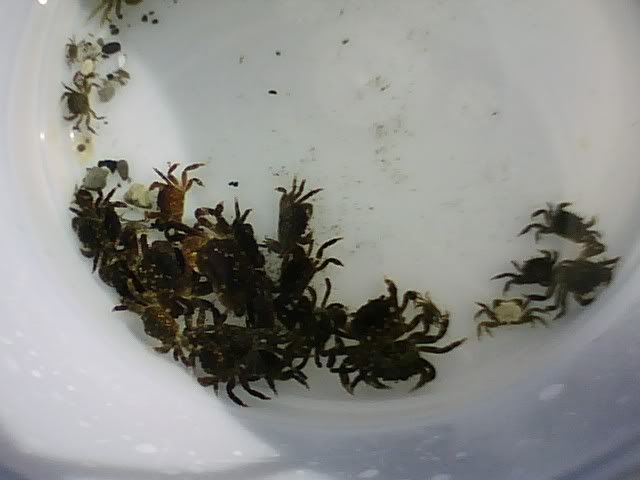 While I'm uploading cell phone pictures, I took this one on the Empress grounds two or three weeks ago. Its a Rocky Mountain marmot. I asked the hotel about it and they believe a guest must have caught while in the Rockies and then lost it while staying at the hotel. As the only one of its kind, its not likely to breed. Its friendly, but they haven't been able to catch it.