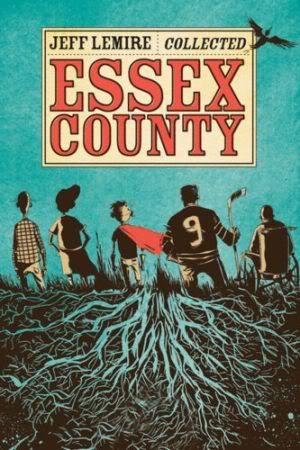 Canada Reads
is a very popular literary contest on CBC radio. Each year five panel member pick the book they think the nation should be reading and, over the course of a week, the members vote each others' titles off. Those whose books aren't chosen continue to vote for/against other titles. I work in a book store, trust me: whoever gets wins gets a big boost in sales. In fact, all the books get a boost.
This is the 10th anniversary so, to mix things up a bit, the CBC is letting listeners come up with the list. The first round is over and they have a top 40. On that list is two graphic novels!
Essex County
and
Skim
. I haven't read
Skim
, but I think
Essex County
is great
(read my review here)
. This program appeals to the literary minded. The kind who will read
Maus
and
Persepolis
, but look down their noses at other graphic novels as sub-literate. Yet there they are, not one, but two graphic novels. Follow the link and vote for one of them. I am not kidding about the sales boost. You'll be doing either author a big favour.
Oh, and by the way, once you've voted, let others know. Get them to support one of these great titles!